用户登录
业务领域
增值服务
合作机构

联系我们
地址:中国江苏省南京市江东中路118号德盈大厦16F
电话:(+86) 025-8658 3475
传真:(+86) 025-8658 3475
邮箱:info@hksmartps.com
网址:www.hksmartps.com
lintel CE Certification_EN 845-2:2013+A1:2016
发布日期:2022-2-15 13:59:09 阅读次数:3366
EN 845-2:2013+A1:2016
Steel is a versatile material for lintels, capable of providing structural support across a complete range of loading conditions, from light duty to extra heavy duty. It provides an ideal balance of size, strength and practicality, offering a wide range of options for external and internal walls, including bespoke lintel designs.
European Standard BS EN 845-2:2013+A1:2016 specifies the requirements for prefabricated steel lintels spanning up to a maximum of 4.5m. It is a legal requirement that manufacturers CE mark their products to show that their lintels meet the requirements of the standard.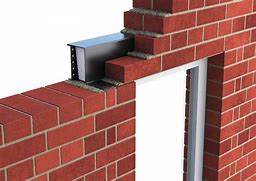 EN 845-2: Specification for ancillary components for masonry - Part 2: Lintels
This European Standard specifies requirements for prefabricated lintels for maximum spans of
4,5 m and made from steel, autoclaved aerated concrete, manufactured stone, concrete, fired
clay units, calcium silicate units, natural stone units, or a combination of these materials.
Concrete and steel beams conforming to EN 1090-1, EN 12602 and EN 13225, as appropriate,
are not covered by this standard.
Prefabricated lintels can be either complete lintels or the prefabricated part of a composite
lintel.
This European Standard is not applicable to:
a) lintels completely made on site;
b) lintels of which the tensile parts are made on site;
c) timber lintels;
d) natural stone lintels, not reinforced.
Linear components spanning clear openings greater than 4,5 m in masonry walls and linear
components intended for use independently in a structural role (e.g. beams) are not covered by
this standard.
Versatility of steel compared to other lintel materials
Timber, stone, concrete, and steel can all be used as lintels in different situations. There is a practical aspect to consider, whether the size of lintel that would be required makes a material suitable or not. The material has to be able to perform in the situation required too and contribute to the building meeting regulatory requirements. Timber, for example, cannot be used in an external wall.
Manufacturing lintels using steel allows for a wider range of products, from relatively simple angles and channels, through to box lintels and cavity lintels, and all the way to special lintels for architectural features.
Specifying steel lintels means products for internal walls and partitions, and timber frame and masonry external walls, can all be sourced from a single manufacturer.
Load-bearing capability of steel
The size of the opening that a lintel must span, and the size of the load being carried by the lintel, are the key factors that dictate a lintel specification. The performance characteristics of the chosen material then dictate what size of that material is required to perform as a lintel.
For relatively low loading conditions a concrete lintel may be the best and most cost effective option, despite being heavy. As spans and loads increase, however, the weight of a concrete lintel becomes very heavy. The greater load-bearing capacity and lighter weight of steel makes it a more practical option and offers a greater choice in terms of available solutions.
Specific to cavity wall options, steel also offers a one-piece solution that is capable of bearing the uneven loads placed on the inner and outer leaf of masonry. The inner leaf can bear significantly more load than the outer leaf, and steel cavity lintels are designed with differing load options in mind.
One-piece steel lintels for cavity walls
Continuing the theme of cavity wall construction, steel one-piece lintels offer excellent all-round performance. They are simpler to schedule and faster to install than separate lintel solutions, which feature a lintel for each of the inner and outer leaf (a separate lintel can comprise two concrete lintels for a rendered finish, or a steel angle and a concrete lintel for the brick and block leafs respectively).
One-piece cavity lintels provide the necessary structural support and also close the cavity, avoiding the need to specify cavity closers separately. They include integral insulation to minimise thermal bridging, with thermally broken versions offering particularly low psi values for use in energy assessment calculations.
Steel lintels and sustainability
In applications such as masonry cavity walls, steel can play a significant role in delivering buildings with considerably lower annual carbon emissions and energy use. However, as a material it is often talked about in terms of having a high embodied carbon due to the raw materials required to make it, and the energy intensive processes used to manufacture products.
As there are not always practical alternatives to steel lintels, it is important to keep in mind the long term benefits of using steel when considering the 'carbon cost'. As well as providing the ideal balance of strength and weight, steel is durable and will last for the life of the building (and longer). At the end of a building's life, if a steel lintel cannot be reused then it can be broken down and the steel can be recycled.
As part of the Tata Group, Catnic is working to reduce the environmental impact of steel at the same time as ensuring that it delivers measurable building performance benefits. The Catnic Thermally Broken Lintel (TBL) is one such example, and you can read more about how it helps to reduce the energy use and carbon emissions of buildings in our white paper.
For information about any lintel in the Catnic range, use the product selector, download technical literature, or contact us to discuss your project requirements.
From Nanjing SMART (Notified Body)
Tel : (+86) 25 8658 3475 (+86) 400 603 6575
web : www.fire-test.com www.fire-test.cn
Email : info@fire-test.com
WeChat Official-"firetest" or "睿督防火测试"